Welcome President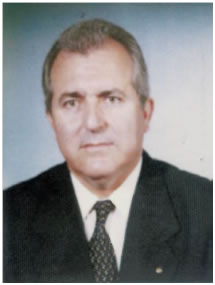 Welcome to the Larnaca District Development Agency website. Keeping up with today's speed, effectiveness and reliability, the company's website is a fast, effective and reliable tool of complete information. At the service of the company's shareholders, as well as attracting any interested visitor of the internet to be informed about the services and activities that the Larnaca District Development Agency has to offer.

Apart from providing information, the website is offered for bidirectional communication, prompt and essential. You are welcome to browse through our web pages. We will gladly receive your thoughts on upgrades and improvements both on our website and the services that we offer.

You are invited to visit the web pages that follow and we hope that the information you find will be both interesting and useful to you.
President: Mr. Louis Koumenidis
(President of the Community Council of Kato Lefkara)